Two scientists in UF's College of Liberal Arts and Sciences joined the ranks of more than 2,000 members of the National Academy of Sciences, bringing UF's NAS roster to 29. We caught up with Doug Soltis and Art Hebard to chat with them about this significant honor.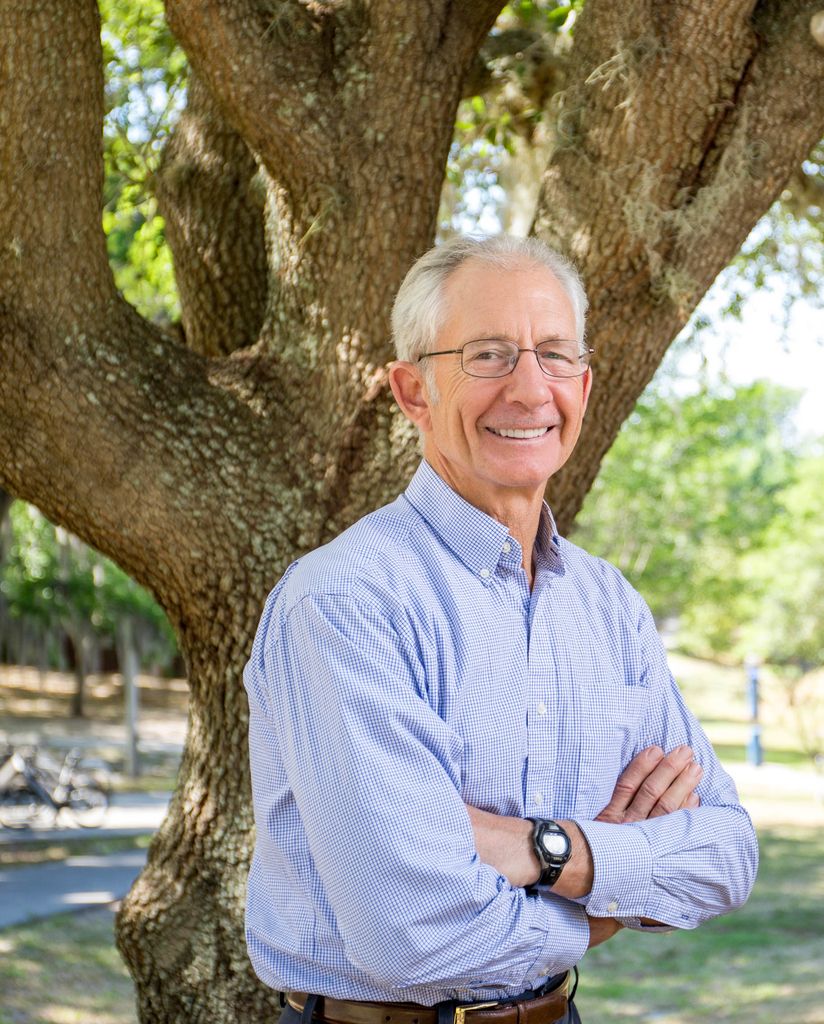 DOUG SOLTIS, PLANT BIOLOGIST
At UF since 2002.
Jointly appointed to the Department of Biology and the Florida Museum of Natural History.
Doug's research interests are the evolutionary genetics of plants and biodiversity. He was the impetus for the Tree of Life Project, which seeks to create a comprehensive phylogenetic tree for all species on Earth. His wife, Pam, also with the Florida Museum, worked with him on this monumental project.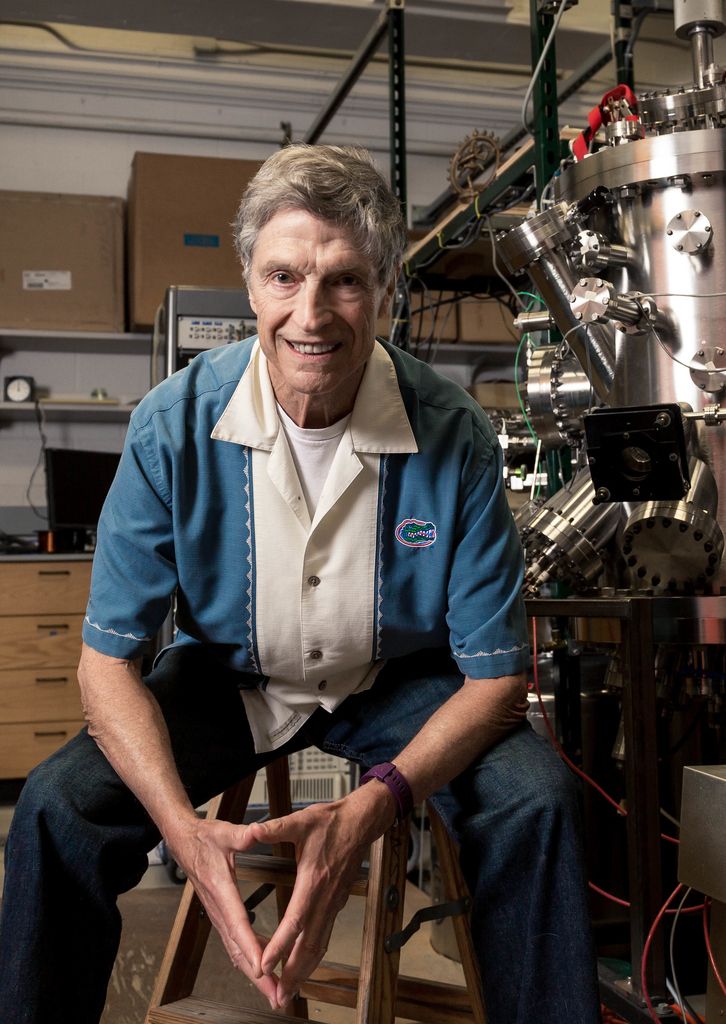 art hebard, physicist
At UF since 1996.
Appointed to the Department of Physics.
Art's research interests are condensed-matter physics, including superconductivity and electomagnetism, and particle physics, including the quark model.
what brought you to uf?
Doug: They were starting a genetics initiative — now the Genetics Institute — and the biology department was interested in adding evolutionary biology.
Art: I was at Bell Laboratories for 23 years. There was no Google, but you could walk down the halls and find an expert in any subject. A friend said you don't age gracefully in industrial research, so I came to the academic world. I flavored my career with that background.
What does science mean to you?
Doug: Science — especially biodiversity science — is highly collaborative. It takes a village to build the tree of life.
Art: Science is a pyramid, and you build it with the help of your colleagues and associates.
ART: what do you tell your students ABOUT YOUR FIELD?
You don't know what you're going to be doing in physics research; you have to accept the unexpected.
Doug: what's it like bringing the Tree of Life into fruition?
It was a moonshot for biodiversity, something I dreamed about for 25 to 30 years. Finally, we had a perfect storm of technology, the ability to see snippets of DNA, and the necessary computer power and algorithms.
what's great about uf for you and your research?
Doug: We use a lot of the computer power UF has; it's really been essential for a lot of this analysis, but (laughing) we'll take over the entire computer!
Art: I'm associating with people I really enjoy. And I came when the new physics building was being built, so I got to design my own lab from New Jersey.
how does it feel to be selected to the national academy of sciences?
Doug: It's one of those overwhelming moments. In our profession, it's the highest honor you can get for your science. For [a first-generation college graduate] to have this happen to them … you think, how do you get here?! It's an honor, but also an opportunity to do more. I'm concerned about biodiversity, its fate in this world. NAS offers a way to do more messaging, to make greater awareness of these concerns.
Art: I'm honored to have this bestowed upon me. It really does include a lot of people I've worked with. For that, I'm thankful.
See also The Alligator article and The Gainesville Sun article about Soltis and Hebard's honor.
See also the Florida Museum of Natural History press release about Soltis' honor.
More about Doug Soltis and the Tree of Life:
More about Art Hebard: